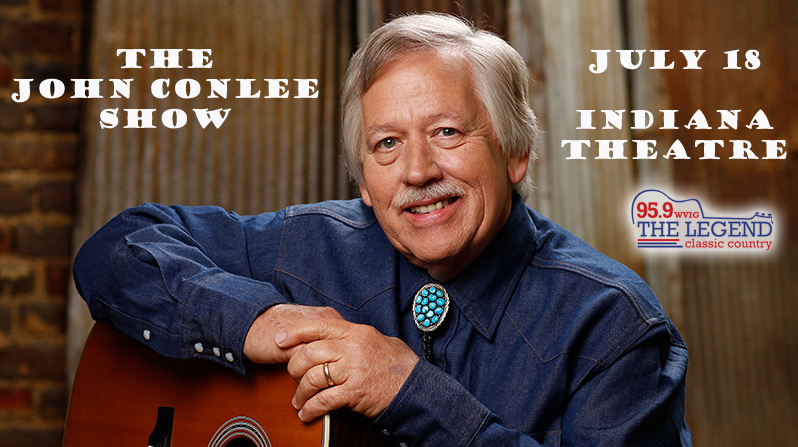 95. 9 The Legend Welcomes John Conlee to the Indiana Theatre in Terre Haute!
Country Legend & Star of The Grand Ole Opry, John Conlee, has been on the country music charts since 1978!  Between 1978 and 2004 Conlee charted a total of 32 singles on the Billboard Hot Country Songs charts, and recorded 11 studio albums.
Some of his singles you may remember include seven #1 hits: "Lady Lay Down," "Backside of Thirty," "Common Man," "I'm Only in It for the Love," "In My Eyes," "As Long As I'm Rockin' with You" and "Got My Heart Set on You" and many others as heard daily on 95.9 The Legend.
Now, you have the chance to see the John Conlee Show! Conlee will be at the Indiana Theatre in Terre Haute on July 18. The show starts at 7 p.m. with the doors opening at 6 p.m.  The John Conlee show features his full band and lots of memories.
For ticket information, click here. And make sure you are listening to 95.9 The Legend with Barry Kent so you don't miss any information as this concert gets closer!
And if you are needing a place to stay, the Hampton Inn in Terre Haute is the host hotel for this event!