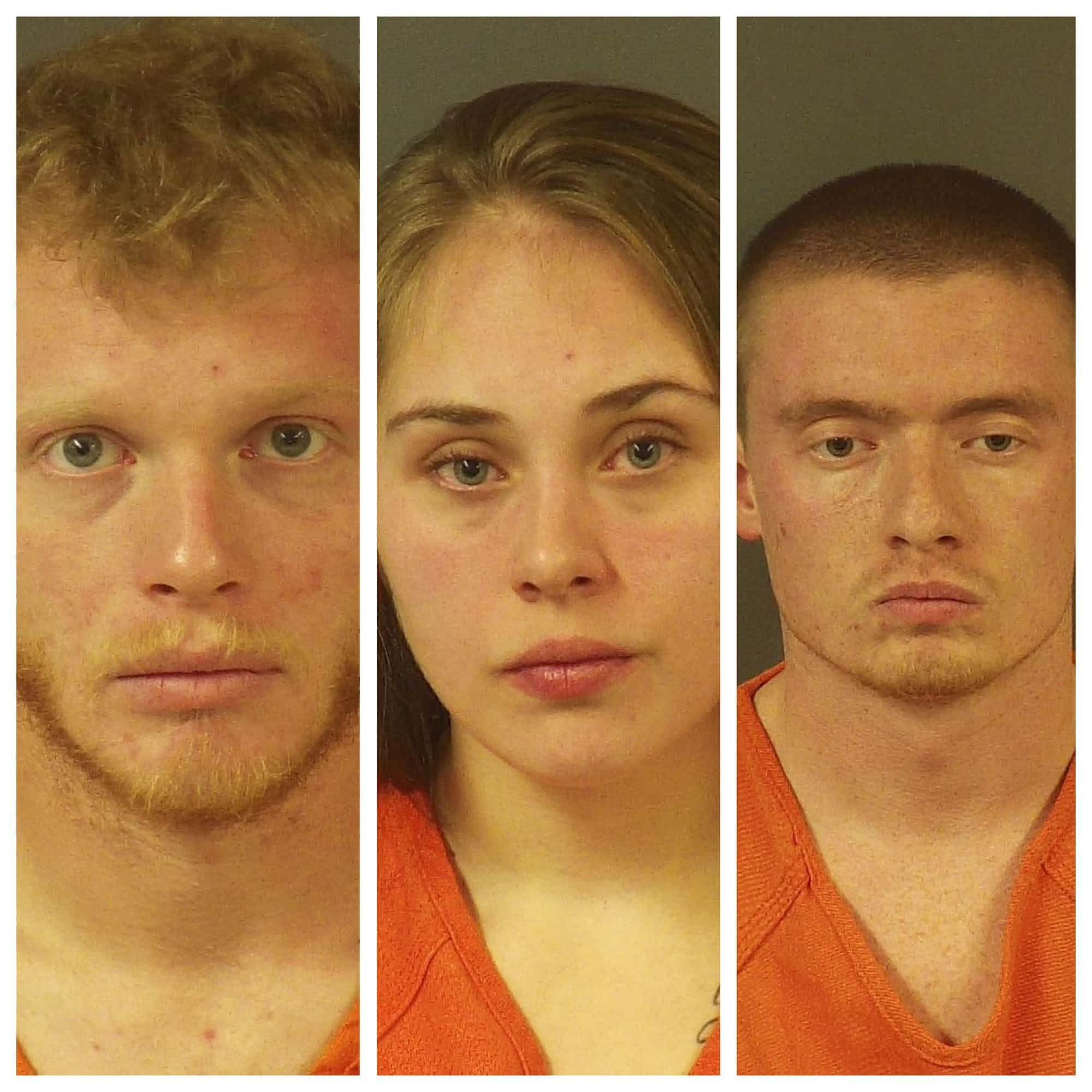 CLOVERDALE, Ind – On Friday an Indiana State Police Trooper was patrolling in Cloverdale, when he passed a vehicle, going the opposite direction, and noticed that both the driver and a passenger were not wearing seatbelts.
The Trooper watched the vehicle turn into a local business as he was attempting to turn around.
The driver parked and ran inside the business.
Additional Troopers arrived at the scene.
A Trooper located the driver inside the business.
The driver, 27 year old Shylor K. Clark, of Spencer was arrested on several drug charges. Police say that he hid a bag of meth in the business. Police say that he refused to take a chemical test.
The passengers of the vehicle were identified as 26 year old Carissa D. Taylor, of Bloomfield, and 24 year old Jacob R. Cornwell, of Bloomington. They are both facing multiple drug and other charges.
Officers then conducted a search of the vehicle and found a small caliber handgun, marijuana, and drug paraphernalia.