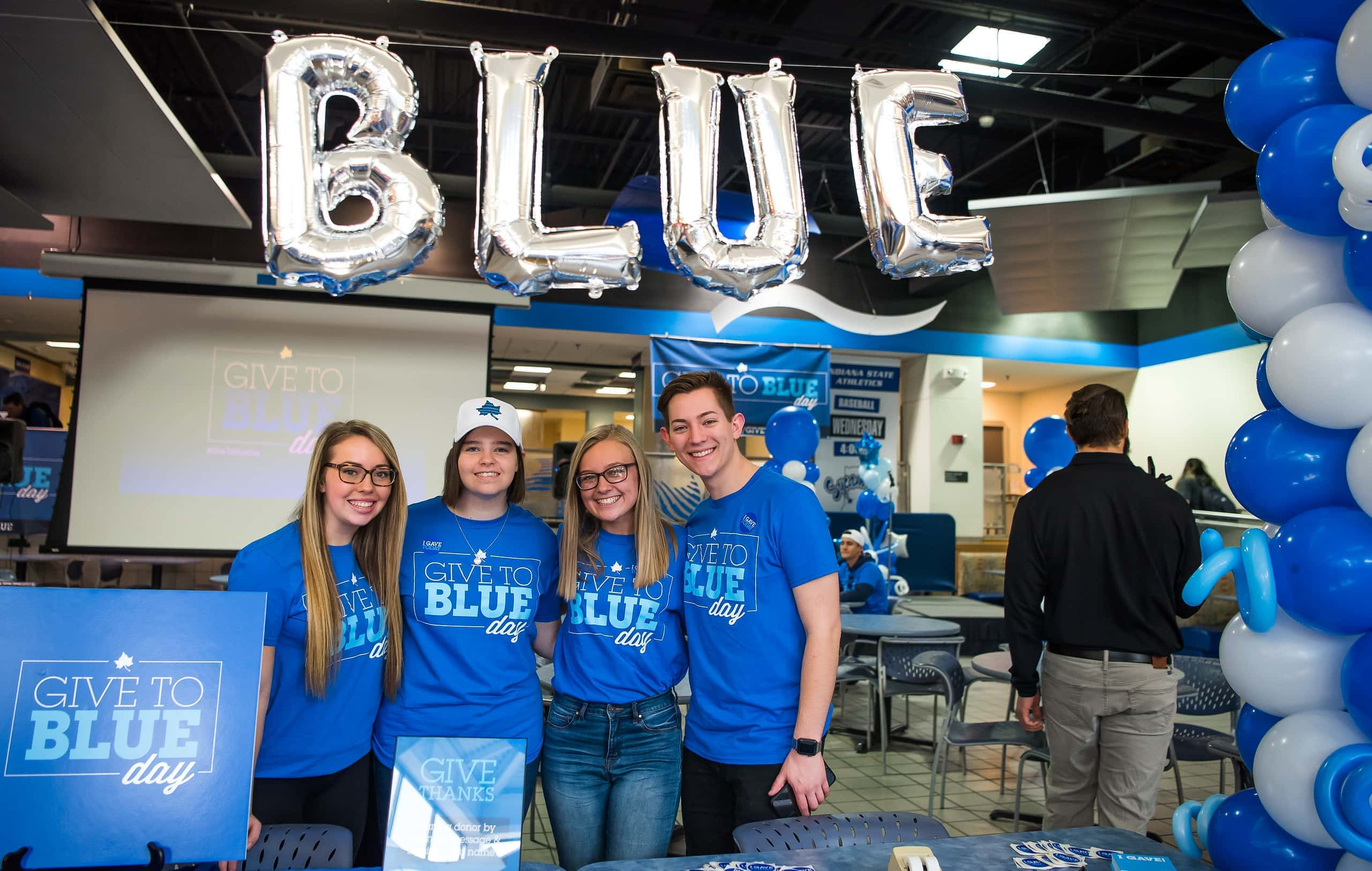 <![CDATA[
Terre Haute, Ind – Indiana State University Sycamores were called upon to support and donate to the school during its inaugural Give to Blue Day on Wednesday.
Nearly 1,700 donors from Terre Haute to Australia, contributed more than $430,000, making it the largest single-day fundraiser in university history.
The university's goal was to engage 1,000 donors. When that objective was met before 4 p.m., two anonymous donors were inspired to pledge $10,000 if Sycamores brought the total to 1,500 donors.
Among Give to Blue Day achievements:
·      More than 970 alumni donated
·      Faculty, staff and emeriti made up 30 percent of the donors, contributing $60,000
·      The Honors College topped the donor leaderboard with 153 donors, followed by Bayh College of Education, Scott College of Business and College of Arts and Sciences
·      541 gifts of $100 or more were made
·      Average gift size was $207
provided photo:  From left, Indiana State University students Annie Bowen, Michelle Chew, Sammy Edwards and Kyle Hollinden.
]]>