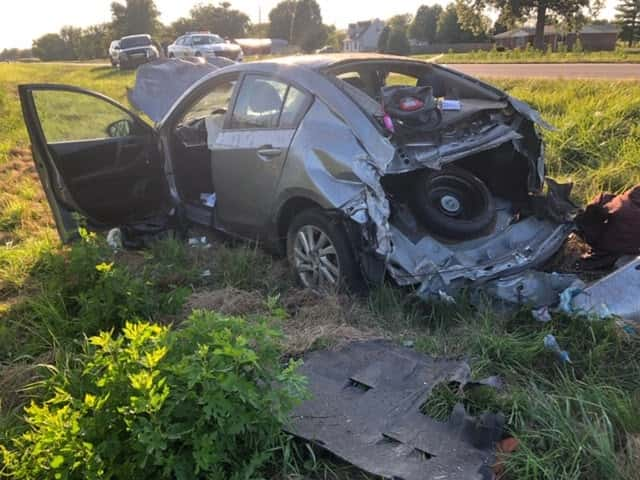 PUTNAM COUNTY, Ind – Around 6:15 p.m. Saturday night the Putnam County Sheriff's Department received multiple 911 calls about a car, traveling eastbound on US 40 near County Road 625 West, that was all over the roadway.
Officers tried to stop the vehicle on US 40, just east of the US 231 junction, but the driver refused to stop and accelerated away.
An Indiana State Trooper was able to successfully deploy stop sticks.
That left the fleeing car with two flat tires but that didn't stop the driver.
The vehicle slowed to 20-30 mph for a few miles but then accelerated to speeds in excess of 100 mph.
Just inside Hendricks County, the vehicle drifted off the roadway, then swerved back across the road into the median and then back again off the side of the rolling two to three times, eventually striking a utility pole and coming to rest.
The female driver was identified as 53-year-old Karen D. Ponder, of Indianapolis.
She refused any medical attention.
Ponder was taken to the Putnam County Hospital for medical clearance and chemical testing. The results of those tests are pending.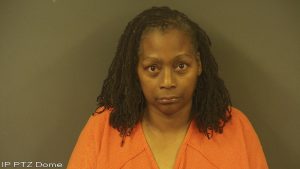 Ponder was arrested on charges of:
Resisting Law Enforcement, 6 Felony,
Operating While Intoxicated with Prior, 6 Felony,
Criminal Recklessness with Vehicle, 6 Felony
Reckless Driving, Class A Misdemeanor