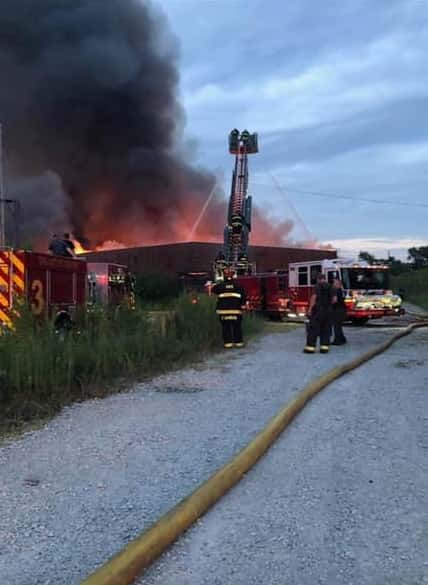 TERRE HAUTE, Ind – Terre Haute Fire Fighters were called to a warehouse fire near North 17th Street and Maple Avenue last night (Sunday 8/11/19) around 8:00 p.m.
This same warehouse caught fire several months ago.
The investigation is underway but, since the warehouse was vacant, investigators are thinking the cause is likely arson.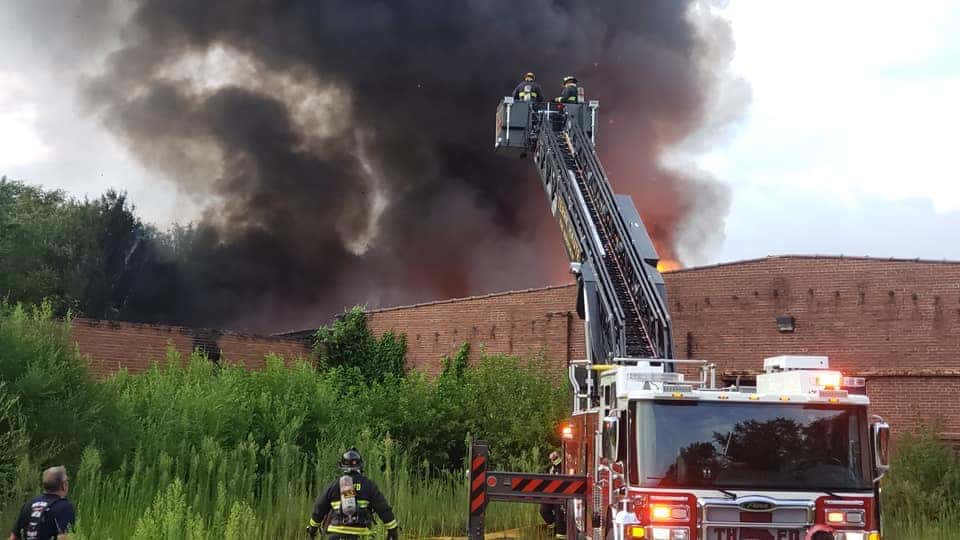 North 17th Street and Maple Avenue
courtesy THFD