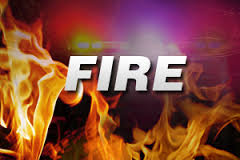 TERRE HAUTE, Ind. – A small home just north of the Indiana State University campus was heavily damaged by an early morning fire today.
Around 6:00 a.m. firefighters were called to 735 North 4th Street.
The home was reportedly fully engulfed when crews arrived.
No injuries were reported.
Investigators say that they have determined the cause of the fire to be arson.