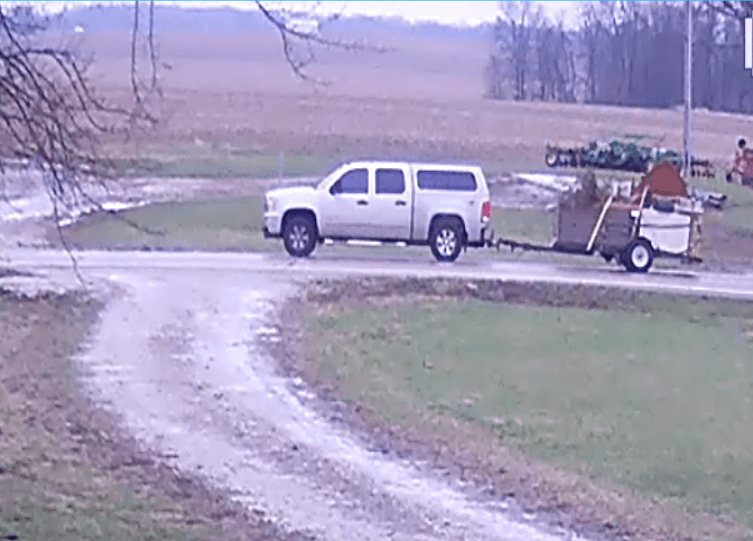 SULLIVAN COUNTY, Ind – The Sullivan County Sheriff's Office needs the public's help identifying a burglary and trespassing suspect.
The incident occurred on SR 63, in northwestern Sullivan County, between Fairbanks and Prairie Creek, on Wednesday, March 18, 2020 around 4:00 PM.
Security video captured two individuals entering a pole barn.
The suspect vehicle is a 2007-2014 GMC Sierra, crew cab, 4X4, white or light colored, with a matching camper shell. The pickup was pulling a flatbed, single axle trailer.
It is believed that the vehicle owner may operate a hauling for hire business.
If you can identify this vehicle owner, please contact the Sullivan County Sheriff's Office at 812-268-4308 or report anonymously at 812-238-STOP (7867).