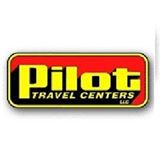 MARSHALL, Ill.  – A new business is likely on the way to Marshall, Illinois
The Marshall Illinois planning and zoning committee met Tuesday night in city hall. The group heard from representatives from Pilot Travel Centers.
The company is proposing a new truck stop at the Interstate 70 interchange with Route 1.
Representatives for Pilot said that they would build a brand-new building for Titlemax adjacent to where the business currently sits.
They also plan on building a Taco Bell.
The city council meeting to vote on the truck stop is next Monday at city hall in Marshall.