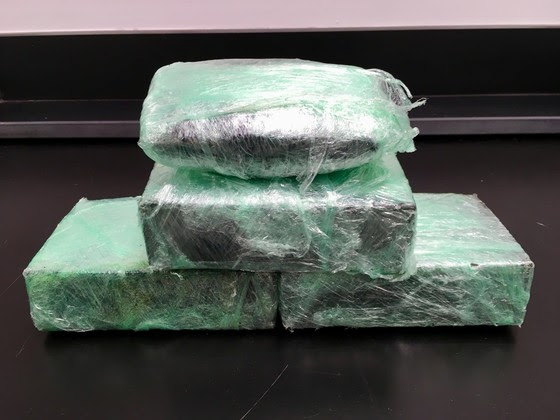 CLOVERDALE, Ind – Tuesday,(2/19/19) around 10:00 a.m., an Indiana State Police Trooper stopped an SUV on Interstate 70 near the 41 mile marker for a traffic violation of following too close.
The driver was identified as 21 year old Joshua Gomez, of San Diego, CA. During a conversation with Gomez, the trooper became suspicious.
A Putnam County Sheriff K-9 officer gave a quick sniff and alerted to the presence an illegal substance.
A search of the vehicle turned up approximately 6.2 pounds of heroin.
The estimated street value of the heroin is $225,000 and was being transported from California to Ohio.
Joshua Gomez was transported to the Putnam County Jail on felony charges of Dealing and possession of Heroin.