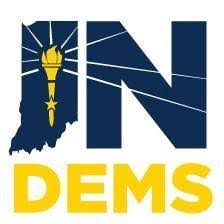 INDIANAPOLIS – Indiana will redraw its congressional and legislative maps in 2021, and Senate Democrats want to change the process for doing it.
Legislators in both parties have proposed an independent redistricting commission, but the idea has never gotten as far as a floor vote in either chamber. Minority Leader Tim Lanane says it's Senate Democrats' top priority in the upcoming session. He says when legislators draw districts themselves, their top priority ends up being their own reelection. And he argues an outside commission would also be fairer by bringing the process out from behind closed doors. Democrats' bill would require a public hearing in each of Indiana's nine congressional districts, plus a 10th in Indianapolis.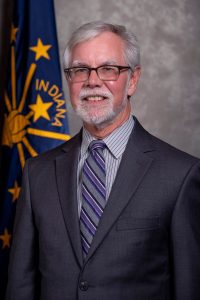 Redistricting reform leads a four-point Senate Democrat agenda. The party also plans to push to decriminalize marijuana possession — you could get a fine but not jail time for possessing less than an ounce. They want to make it a crime to leave a gun where a child could get to it. Prosecutors have already filed charges in such cases under Indiana's child neglect law, but Lanane says Democrats' bill would be more explicit.
And Democrats are proposing background checks for private gun sales.
Democrats hold 10 seats in the 50-seat Senate, and Lanane acknowledges he's pessimistic about getting the proposals through. But he says they hope to start the debate, and says voters will at least know where Democrats stand.
Cover photo: Indiana Democratic Party