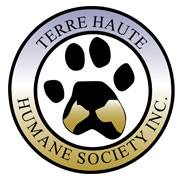 TERRE HAUTE, Indiana – The Terre Haute Humane Society (THHS) Board of Directors has announced that it will establish an endowment fund, designed to sustain funding for the shelter and its operations into the future.
"This endowment will eventually provide a much needed assurance that the needs of homeless and abandoned animals in our community will continue to be met for the long term," said Ray Buechler, THHS Board President. "It will also ensure that our Shelter facility will be maintained and staffed in a manner designed to provide the animal care and socialization necessary to place the animals in caring homes."
As a low-kill shelter, the Terre Haute Humane Society handles almost 2,000 abandoned or homeless animals per year, with an average length of stay at the shelter of 70 days per animal.  Food, medicine and other operational expenses for the Shelter total more than $600,000 per year and are increasing annually.  Additionally, the shelter receives no tax dollars, and adoption fees only cover a fraction of the shelter's overall expenses.
Humane Society supporters will have the option of designating all, or any portion of their donations, to the new endowment.  Additionally, the endowment will provide an excellent vehicle for estate planning for donors who wish to ensure their generosity will provide benefit long into the future.
For more information, or to donate to the new endowment, email Anne Stamper at anne.stamper@thhs.org, or call the Humane Society at 812-232-0293.