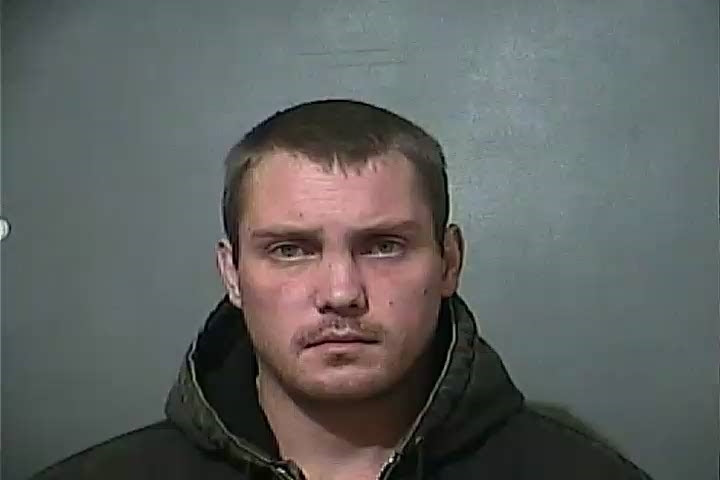 VIGO COUNTY, Ind – Saturday evening around 7:55 p.m. Indiana State Police reports that 27-year-old Austin J. Sedletzeck, of Terre Haute was involved in a two-vehicle property damage accident at the State Road 641 bypass south of Interstate 70.
Troopers say that Sedletzeck drove his pick-up truck into the rear-end of another passenger vehicle.
No injuries were reported.
Sedletzeck fled on foot from the accident scene.
Indiana State Police Trooper Rondell Shelton was near the accident scene and quickly arrested Sedletzeck.
Police say that their investigation shows that Sedletzeck had a blood alcohol content of .29%.
Several children were with Sedletzeck in his vehicle.
The Vigo County Department of Child Services was contacted and the children were released to their mother.
Sedletzeck was arrested and taken to the Vigo County Jail where he is currently being held on charges of:
Operating a vehicle while intoxicated with a passenger less than 18 years of age, Class 6 Felony
Neglect of Dependent, Class 6 Felony
Operating a Vehicle a Vehicle With a BAC .15 or more, Class A Misdemeanor
Operating a Vehicle While Intoxicated endangering a person, Class C Misdemeanor
Driving While Suspended (Prior), Class A Misdemeanor