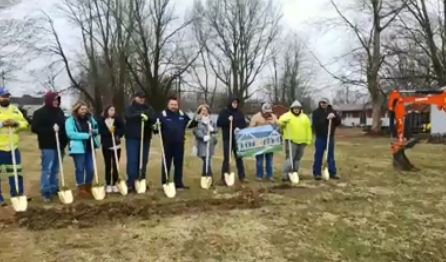 SULLIVAN, Ind – Sullivan Mayor Clint Lamb, Sullivan City Redevelopment, and Divine Construction LLC, broke ground on the first home to be built as part of the Sullivan Neighborhood Revitalization Initiative.
The initiative aims to revitalize properties previously demolished under the city's "They Gotta Go," blight elimination program.
Approximately 80 lots are sitting empty in the city.
The construction company builds the house in exchange for the lot.
cover photo courtesy Mayor Clint Lamb and City of Sullivan