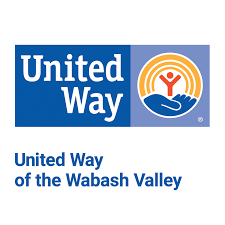 Terre Haute, Ind –  The United Way of the Wabash Valley's Success By 6 Impact Council today (10/15/20) released their Kindergarten Readiness Report for the 2019-2020 School Year. This Report is an overview of a data study conducted by the Success By 6 Impact Council across kindergarten classes in 6 local school corporations. The report assesses the preparedness of the kindergarten students in the Wabash Valley upon entry to school.
The mission of the United Way's Success By 6 Impact Council is to prepare our local children to enter school ready to learn by supporting early childhood education in our community. This data study is intended to be a measurement tool for the Council to assess if the programs and initiatives they are implementing are moving the needle on preparing children for school.
With measurable improvements in kindergarten readiness the organization expects to advance their overall goal to move 10,000 families out of financial struggles and into stability.
The United Way says that kindergarten classrooms across the Wabash Valley already perform a variety of assessments, but believes that there was no consistent measurement being used that allowed for a communitywide picture of children's preparedness for kindergarten. The Success By 6 Impact Council, composed of experts in the early childhood education field, combined these industry accepted readiness assessments to create a Kindergarten Readiness Checklist.
The Checklist included an assessment of 15 skills for teachers to complete based on their initial observation of children entering school. The Success By 6 Kindergarten Readiness Checklist was completed using random sampling in 105 classrooms across 6 school corporations including: Clay Community Schools, Marshall Community Unit Schools, North Central Parke Community School Corporation, South Vermillion Community School Corporation, Southwest School Corporation, and Vigo County School Corporation.  The results of the assessments were assembled with each of the 15 skill categories averaged.