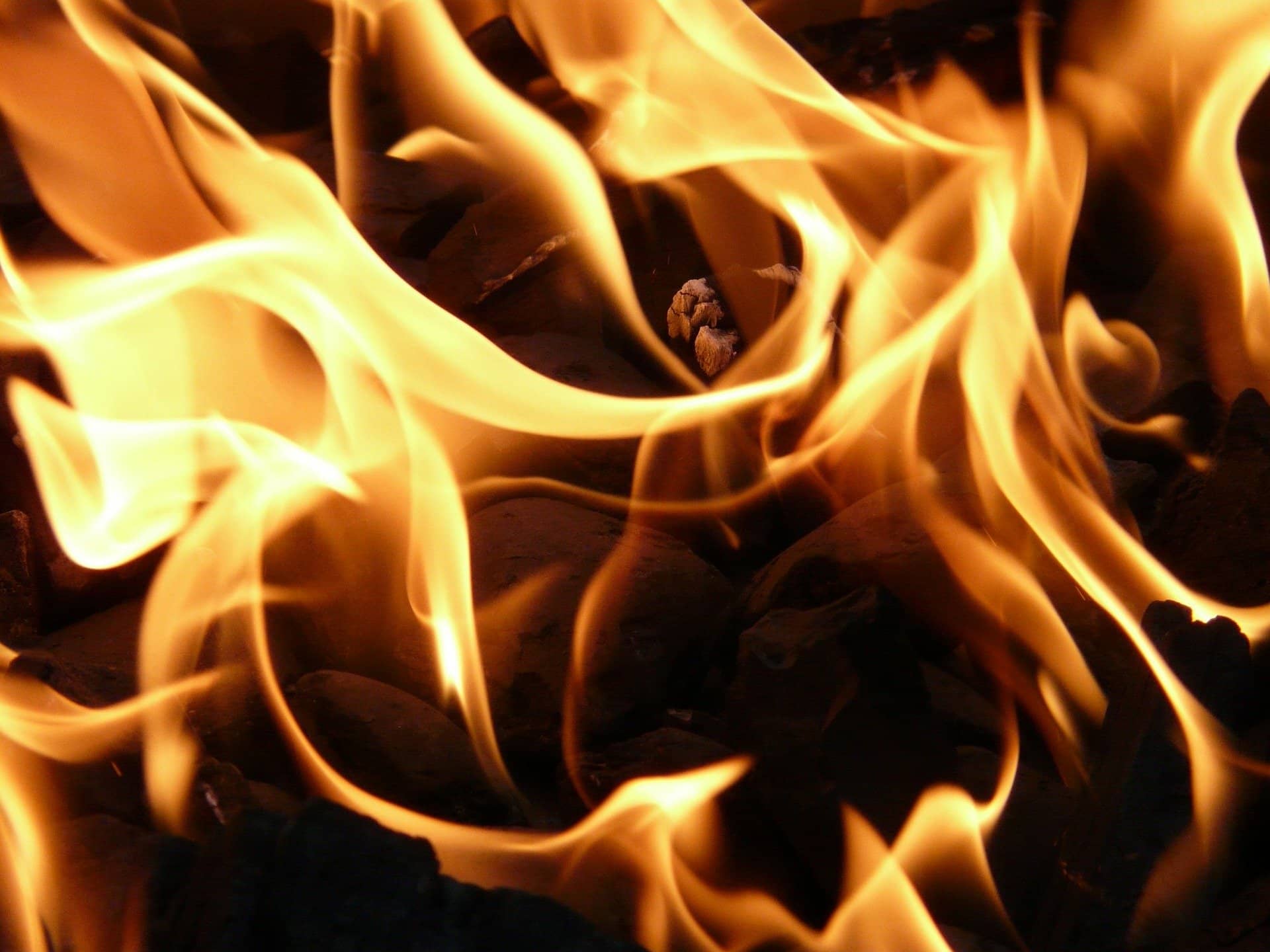 VERMILLION COUNTY, Ind – Vermillion County Deputies were called around 4:0 p.m. Saturday afternoon about smoke that was coming from the area of a stopped train on the Hillsdale Rail spur. Police say that they found that several acres of woods were on fire.
The Helt Township Fire Department responded and after nearly 2 hours had the out of control fire extinguished. 
Deputies found that the land owner above the fire, 39 year old Ryan M. Pfister of Hillsdale had started a small brush fire and left it unattended. The strong winds spread the fire to the hillside and woods. Deputies say that Pfister and his wife were located inside a residence unaware of the fire.   
All of Vermillion County is currently under a Burn Ban.
Pfister was initially charged under Indiana Code 13-17-9-3 and summoned into Vermillion Circuit Court.

IC 13-17-9-3Conditions of open burning
     Sec. 3. All open burning that is allowed under this chapter must comply with the following conditions:
(1) A person who open burns any material shall extinguish the fire if the fire creates a nuisance or fire hazard.
(2) Burning may not be conducted during unfavorable meteorological conditions such as high winds, temperature inversions, or air stagnation.
(3) All fires must be attended at all times during burning until completely extinguished.
(4) All asbestos containing materials must be removed before the burning of a structure.
(5) Asbestos containing materials may not be burned.
(6) Except as provided under section 1 of this chapter, all burning must comply with state and federal laws.
Cover Image by Hans Braxmeier from Pixabay