INDIANAPOLIS – Indiana hasn't opened coronavirus vaccinations to 12-to-15-year-olds yet, but with F-D-A approval in place, it should happen soon.
12-to-15-year-olds will register through the same online portal as everyone else — like 16-and-17-year-olds before them, they'll have to go to a site giving the Pfizer vaccine, and they'll need a parent or guardian with them.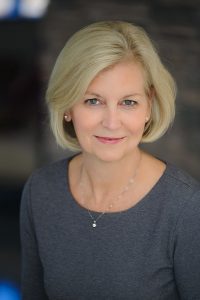 State health commissioner Kristina Box says the main difference will be in the health department's messaging to teenagers to explain why they should get the shot. Instead of stressing the health standpoint, she says the department will focus more on the chance to be able to socialize, complete the high school football season uninterrupted, and otherwise get back to normal.
And Box anticipates social media-savvy students will serve as vaccine ambassadors, spreading the word through TikTok, Twitter and other platforms.
Marion County health director Virginia Caine says she's already been talking with Indianapolis school districts about scheduling vaccination clinics. The state plans to do the same.
During the last week of May, the Vigo County Health Department has already announced that it will provide the Pfizer vaccine to any student who wants to get their first dose.
Parents with students who are eligible should have received an email with a consent form.
That form will need to be returned to the school nurse by May 14th.
The approval of the vaccine for people under 16 will make another 360-thousand Hoosiers eligible.
111-thousand Hoosiers under 20 have caught COVID-19 since the start of the pandemic, with just under a thousand requiring hospitalization. About 13 Hoosiers under 20 have died of the virus.